BLINDO-DOORSTRIKE...has arrived!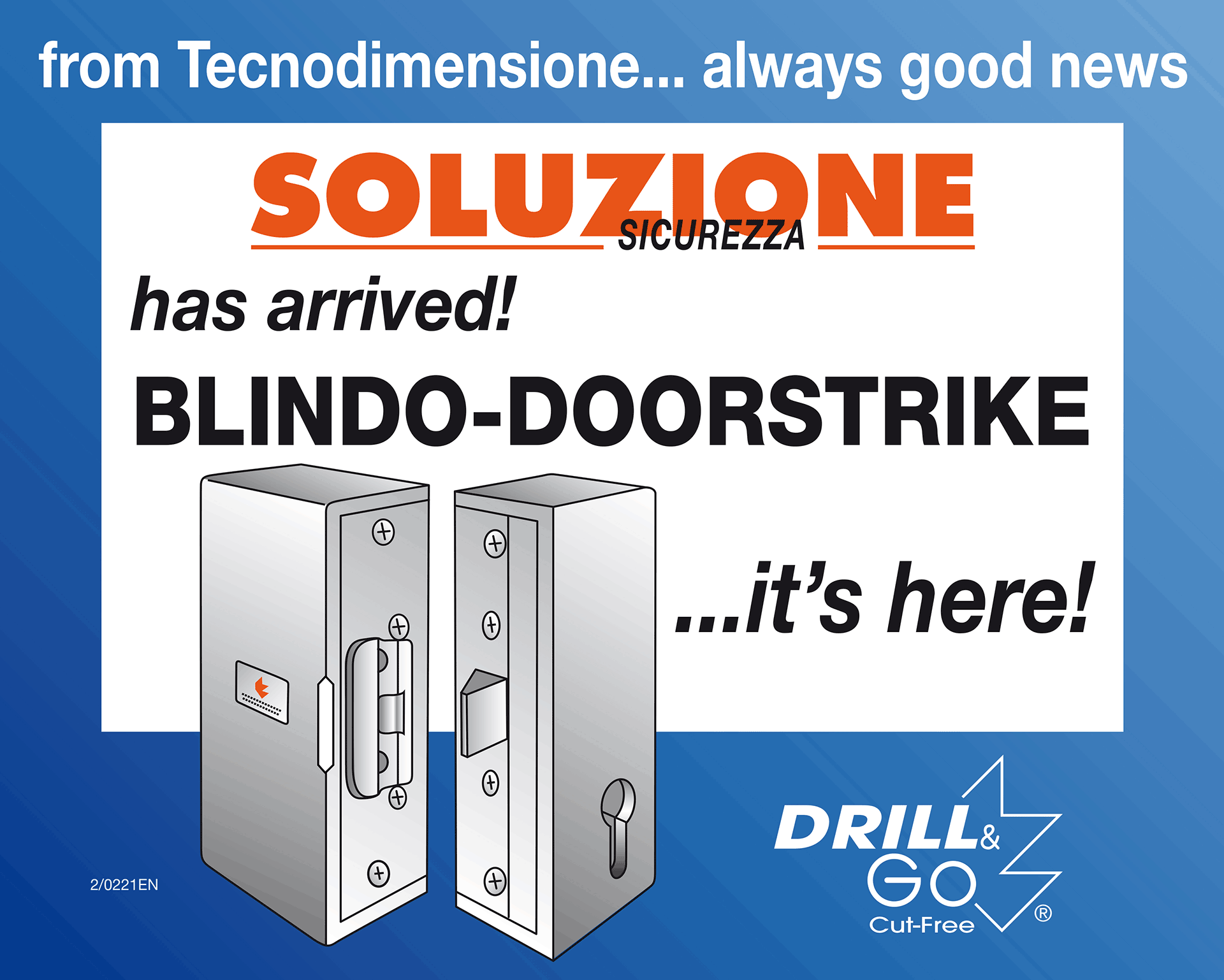 BLINDO-DOORSTRIKE...has arrived!
Now all specialized installers can have the new ARMORED HOUSING "CLEAN COVER", with manual release key, for easy surface mounting of all Slim series professional electrical door strikes.
No cutting the frame no work on internal frame grain! Only a portable drill is needed to easily install DRILL&GO devices on any frame even pre-existing ones. That's it, and your door is safely powered. No more open doors!
THE ELECTRIC LOCKING SYSTEM OF YOUR ENTRANCE CAN BE INSTALLED STRAIGHT AWAY. A simple non-removable installation using concealed screws is all that's needed! All you have to do is install the two elements of the BLINDO-DOORSTRIKE, machined from solid anodised aluminium, to any door, entrance or gate, even pre-existing ones, to have an elegant and "Clean Cover" armored housing. The BLINDO-DOORSTRIKE electric locking system is easy, fast and extremely safe to install. Thanks to its design, it cannot be removed from the outside.
It is the ideal solution in factories, industries, companies, laboratories, offices, public bodies, professional firms, shops, apartment buildings and private homes, wherever remote electric opening via push-buttons, intercoms etc. is required, as well as for entrances that are opened by badges, biometric and/or digital code readers.
Call us! (+39) 02 9511 492 - Mobile: 392 9014487 - This email address is being protected from spambots. You need JavaScript enabled to view it.
Download: blindo-doorstrike