BLOCKED PRICE FOR WHOLE 2021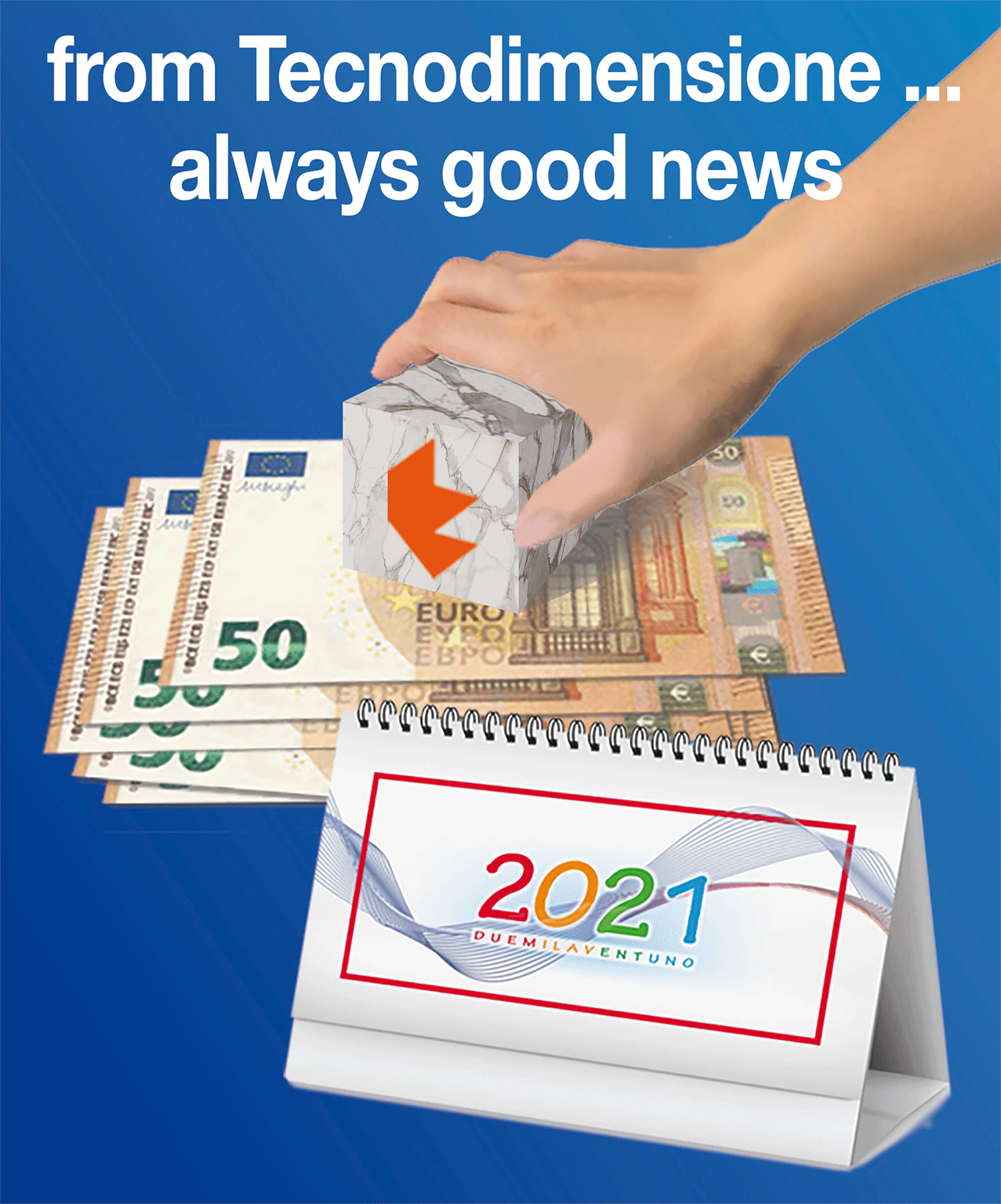 From Tecnodimensione … always good news!
Our prices will be fixed and blocked for the whole 2021 year.
Almost the totality of our products is manufactured by us in our factory in Gongorzola (Milano - Italy) and this strong situation settles us in the best condition to operate autonomously with efficiency.
We never stop to devote and work hard to face up to this particular moment, filling sure to rely on the fidelity and esteem of our customers.
All together will be able to overcome the present difficulties that hit all the world.
Solid and resolute, all of us united with integrity, can built up the new peaceful future.