SECURITY SOLUTION... the comeback.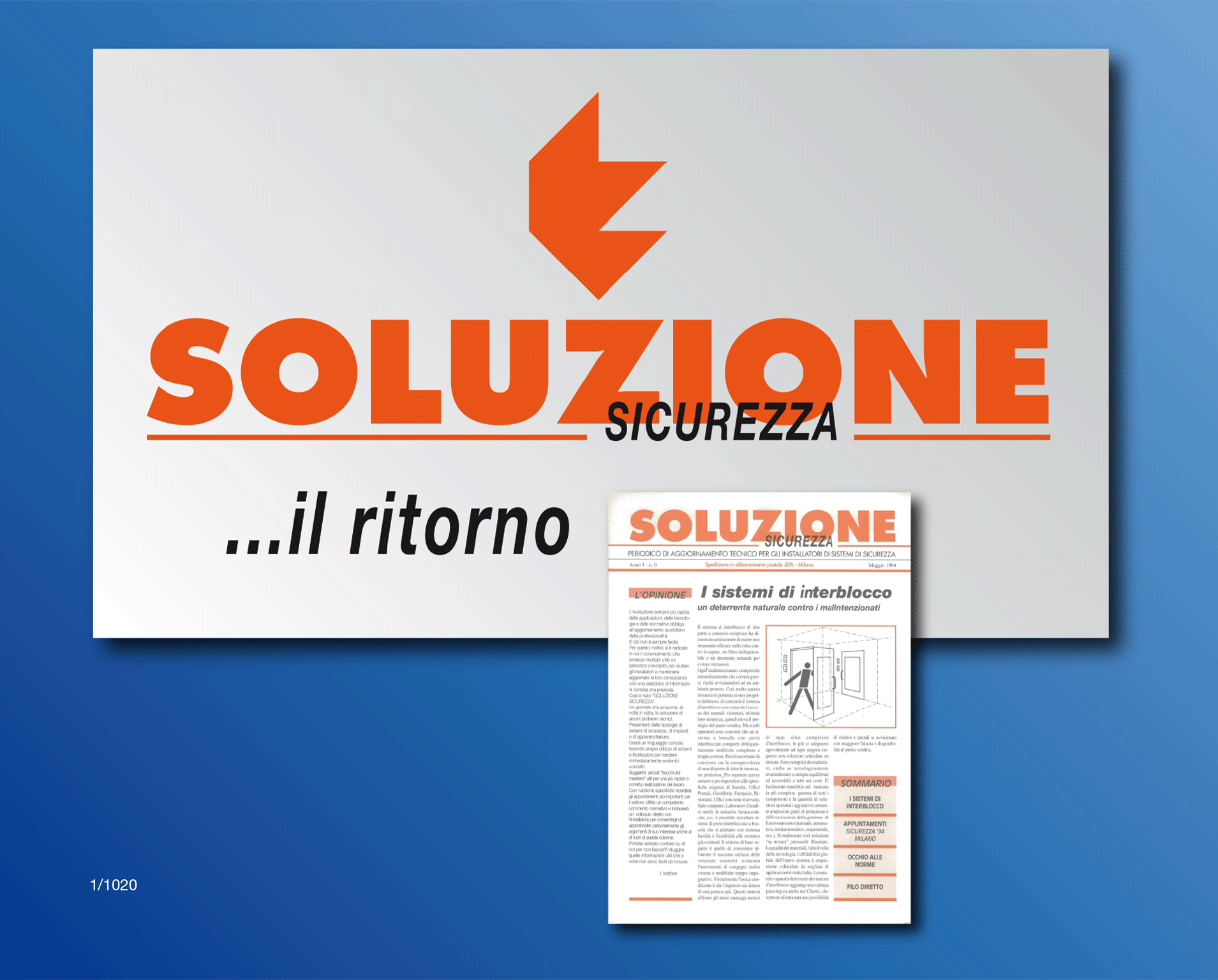 Years ago … well, quite a few actually, in 1994 ... Tecnodimensione, founded in 1978 and soon acclaimed as a leader in its sector, decided to establish an ongoing dialogue with security system installers through a house organ entitled "SOLUZIONE" (Italian for "solution"), offering technological information drafted by the company's technical offices. The publication abounded with quick and effective installation suggestions and "tricks of the trade". Ah yes ... at that time, printed matter was still the most effective and engaging way to communicate at a distance: virtual contact was made through paper.
Drawing on the great interest and considerable success achieved at that time by this initiative (many of our customers appreciating it to such an extent as to keep every issue both as collectibles and for training purposes), we have decided to establish a new ongoing dialogue with installers through the News section of our website … Roll over paper, make way for electronics!
The idea is to regularly publish news items coveringvarious topics such as devices and systems for managing the doors of sterile clean rooms, interlocking systems, access control systems, professional electrical locks, and much more besides.
This useful and practical web-based "direct line" will provide answers to your everyday application and installation questions and doubts.
Tecnodimensione is always at your side with the new digital edition of "SOLUZIONE". So remember to monitor our website NEWS for interesting new content. See you there!
Call us!
+39 02 9511 492 - This email address is being protected from spambots. You need JavaScript enabled to view it.